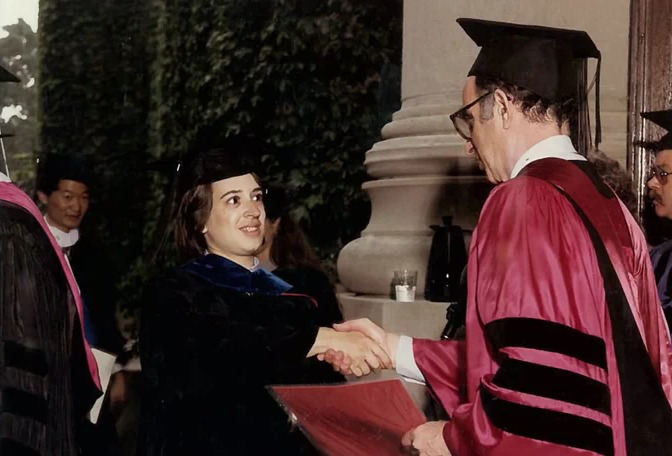 You graduated law school between a few years and a few decades ago. Regardless of when you left school, if you think the academic career that launched your professional life should be put behind you, think again. Your school and the connections you made there always matter, and you can make them matter to your advantage.
If you went to an elite school or graduated at or very near the top of your class at many schools, you already know that your academic record opens doors. In fact, there are certain doors that simply will not open without a high level academic pedigree. (See, The Careerist, March 11, 2014.) But even if you did not attend an elite school, or have a stellar academic record at a lesser ranked school, your academic career and connections are an invaluable asset. You can and should, with a plan and focus, use them for your professional success.
Law school is arduous. The bonds we lawyers made as students, especially as first-year students, have been compared (with exaggeration) to the bonds made among soldiers in battle. We remember our best and worst professors, the brilliant ones and the tough ones (often the same people), study groups, etc. We can relate to others who learned to "think like a lawyer" from the same "sergeant", and get a nostalgic charge out of being with others who served in the same three-year "field of operations". Hiring partners and other decision makers in law firms and corporations regularly hire from law schools they attended or that are already represented at the enterprise. And shared memories and experiences are not created only at elite schools, but at all schools.
The collective memory of professors or special work at particular law school publications also creates a family feeling among people who otherwise are strangers. If you worked with a particular main or secondary law review, people who also worked there are more open to connecting because of your common experience. Before you woo a client or interview with a new place of employment, check to see if you have schools (and of course clubs, publications, or other groups) in common with the people already there. Then use them to your advantage, and be sure to raise the topic in conversation.
Regarding skills honed in college, I know two litigation firms with strong prejudices in favor of hiring lawyers who wrote for their college newspaper. They want colleagues who wrote for a daily paper because they want people "who could, even when young, write effectively under pressure and with short deadlines."
Lawyers who went to less than elite schools often think about getting a LL.M. to upgrade their academic record. That seldom matters for networking and connections. Get an advanced law degree if you care about learning the subject matter or need it for Bar Admission following a foreign law degree, but no matter which school grants you your advanced law degree, it is trench warfare that makes people think you are veterans of the same platoon.
After beginning your practice you cannot change where you went to school or how well you did there, but you can pay more attention to your school experiences, whatever they were, and make a conscious effort to connect with your alumni and faculty network. Join your law school's and college's LinkedIn and other web and in-person groups. Your academic background will never leave you, so you might as well not leave it.