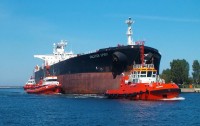 I recently asked a sports reporter which team he had rooted for in an important game. He told me he wanted the team that had lost to have won because its players were consistently nicer to reporters. In sports, the quality of press relations is generally unimportant for success. However, it matters. Someday that reporter may be able to help a team or a player he likes. A reputation for graciousness trumps one for rudeness or indifference. With lawyers, seemingly unimportant relationships can be more crucial.
Even solo practioners have teams – court clerks, messengers, librarians. An often ignored difference between law firms and lawyers who perform well under stress (time clocks, page limits, lack of full information) and those who produce badly under stress is how one treats colleagues, including non-lawyers. An important factor in producing great work, even in round-the-clock large firms, is to share all relevant information with colleagues, especially under stress. Time is wasted when people who need facts do not have them. No matter how important you are, you are part of a team.
Your partners, associates, secretaries, paralegals, and other staff work harder, and better, when they are treated as part of a team. Legal practice is not a solo sport. A trusted paralegal may be in a position to bring you new work. He or she will certainly affect your current and possibly future work product. Work will be less well done if you have been dismissive or rude. Referrals from those you have mistreated will never materialize. Moreover, because you thwarted the best possible assistance from your fellow team members, they are not motivated to perform as well as you might have expected, and they and others will have less respect for the final work product.
Personality barely matters in creating a successful legal team. Mutual respect and open communication are crucial.