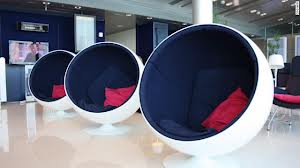 While I was still in law school and interviewing for a summer associate position, a mid-level associate with a large firm bragged to me that he had been delighted to cancel his July 4th plans with his wife and child during that holiday. His pride stemmed from being considered "crucial" to this client. Since I had no reason to suspect that this person did not care about his family, I reasoned that he was an ambitious lawyer and knew where his priorities lay.

Once I started practicing at a large firm, I viscerally understood that sacrifices like these are always expected, and, with some frequency, required. An important aspect of being an excellent lawyer is one's availability. Lawyers who get ahead at high-powered firms know that the clients come first. (This is not an absolute, however, and I have heard occasional nightmare stories such as partners asking associates to forego hospital visits to a parent's deathbed. Fortunately, those are rare).
I realized that that life was not for me. A few years into my practice, I was asked to cancel an out of state visit with my mother to attend a client meeting. I had not seen my mother in several months and chose not to cancel. Of course, someone else jumped in to attend that meeting and I did not remain at that firm for the long haul. Within two years, I switched careers and never looked back. Since then, however, I have had more than one family vacation postponed due to my lawyer husband's client obligations.
How ambitious you are is up to you but it is clear that to succeed in the upper echelons of law, personal sacrifices must be made. High-powered clients have fascinating, challenging work but that work is demanding and can be relentless about grabbing your time.
Client demands in December can create extremely torn feelings. End of year holidays have dates on the calendar; they also have embedded memories and associations. Unlike most other vacations, they cannot be postponed.
Families gather at particular times. If you have children, they have set winter vacations. Nonetheless, lawyers who love lawyering understand that law is profoundly a service business. Come December, great lawyers adjust and save their clients' behinds – without resentment.
This month I have spoken with no fewer than three lawyers who were happy to be working on significant projects, but at the same time, sad to miss time away with their families. I believe that both are possible. Just understand that is what it takes.