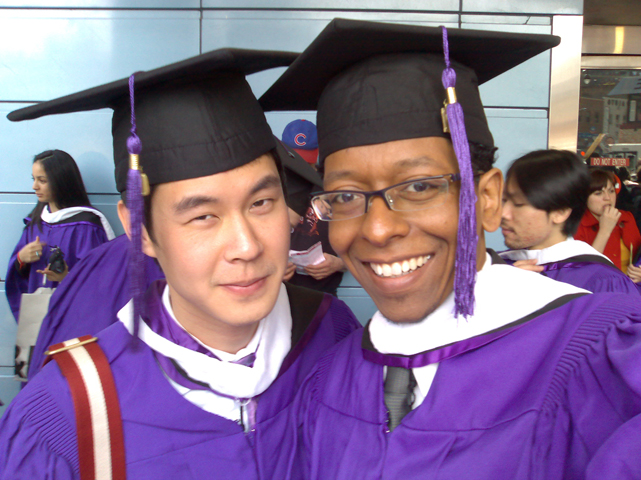 La Verne Law School, is doing well. That is a turnaround from 2011 when La Verne, the only law school in the Southern California Inland Empire, lost students and, temporarily, lost its solid reputation for training lawyers. In that year the ABA denied La Verne Law its final accreditation because of a low first-time Bar pass rate.
Since then the school recruited a dynamic new Dean from the University of Baltimore, Gilbert Holmes. Dean Holmes, the faculty, and the staff resurrected La Verne Law. It is again viewed as a significant developer of young lawyers, many of whom stay in and practice law in the Inland Empire, an area with a dearth of lawyers. The school encourages local practice.
The school confronted its ABA accreditation problem head-on, partly by creating a Center for Academic and Bar Readiness within the law school. The Center operates during all of the law school years, and specifically teaches third-year students subjects and methods to pass the bar. It worked: La Verne's most recent first-time Bar pass rate was 87.5%. Based on that Bar pass rate, La Verne Law should receive final ABA accreditation on its next evaluation.
Of greater interest, to attract students from various economic backgrounds, the school now has a "True Tuition Model". Tuition is a flat $25,000, fixed for three years. No scholarships are granted. Moderate legal tuition (without scholarships for the most desired students) allows graduates to repay law school loans with moderate salaries. That in turn helps clients with moderate incomes get the legal help they need. Fully half of La Verne Law graduates choose to live and work in the Inland Empire following graduation.
A flat, moderate tuition also promotes diversity in the student body. Dean Holmes has said "disparity promoted by a rankings-driven merit scholarship model that leans on students with a sub-median LSAT performance [skewed in some instances by race, ethnicity and socio-economic factors] to fund advantaged, historically higher-scoring students, is something that we can no longer perpetuate."
Why does this matter to those of us not involved with La Verne Law School? (I am not involved with the school, except as an admirer.) It should matter to us as citizens, even if it does not matter to us as lawyers. Who becomes a lawyer? Whom do they serve? La Verne Law has a historic de facto mission. For the most part the school trains lawyers who serve their local community, and, within that community, people who would not otherwise have access to lawyers.
I am in a position to know that sometimes lawyers who work with elite clients want an elite sort of practice. But working with a large firm or at least well-heeled clients is also often simply something a young lawyer must do to repay his or her loans. Moderate and fixed legal tuition means graduates can repay their law school loans doing what they want, and sometimes receiving a moderate salary. That, in turn, helps people of moderate income get the legal help they need.
Most of the lawyers with whom I work are very well paid professionals who work with financially successful clients. Although most of those lawyers would want that life regardless of their need to pay back school debt, some of the best paid lawyers I know would have happily taken lower paying jobs or opened their own practice within a smaller community if they knew they could do so and not default on their debt.
La Verne Law's difficulties inspired solutions that have created a win-win for La Verne and the Inland Empire. Dean Holmes addressed the issue as follows. "We are, undoubtedly, seeking to increase enrollment. But it's not solely about driving numbers. It's about enrolling more and more students from diverse backgrounds who embrace the values of social justice and equal opportunity, and who will not only be good law students but also upstanding guardians of society."
A March, 2014 ABA study documented the perhaps obvious fact that lawyers are happier when they practice in an environment they like, . Reasonable tuition creates more opportunity for lawyers to like their work. Maybe we can all use a good professional crisis.