* With thanks to Russell McCormmach's "Night Thoughts of a Classical Physicist".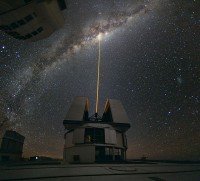 Since clients are receiving substantial discounts on legal commodity work (and outsourcing legal work is no longer a scandal), lawyers who understand enough to save their clients butts quickly should be able to reap the benefit of their years of experience with pre-arranged premium billing.
During the 1980s law practice began an accelerated shift from a profession to a business.  Lawyers started to run their operations as a business.  They also got more involved with their clients' businesses. I saw much of this shift, beginning the decade as a lawyer with a sizable firm and ending it as a legal executive recruiter with my own firm.
For a thorough article on the shift and its many consequences, see http://papers.ssrn.com/sol3/papers.cfm?abstract_id=1586517.

One summer I watched a firm, for the sake of a time sensitive client transaction, work all its lawyers harder than ever before.  Come equity compensation time, the revenue increase was significant.  Expected and actual billable hours for that firm's successful lawyers have never gone back to where they were.  This shift was steady, and repeated all over the world.
The best lawyers became bold about giving business advice.  Such advice was no longer given with trepidation.  It was often solicited.  It seems like this was always so, but it wasn't.
In the last few years, as conventional legal bills are slashed, it seems fair that the other side of the teeter-totter should be that business advice from lawyers who save clients substantial sums in a short time should be billed at a premium.  Those lawyers with whom clients consult before any important move could fairly benefit from excellent advice based on years of experience. Five minutes that save millions of dollars or years of aggravation is worth more than five minutes of legal time, especially when conventional legal bills are under such pressure.  The compensation shift for lawyers who function as both lawyers and business people seems to be that the legal bills have gone down.  Superb but efficient business advice can be billed at a premium.
I have seen lawyers have their best "aha" moments in minutes – minutes that have saved their clients' very existence.  When that happens, both clients and lawyers should benefit.