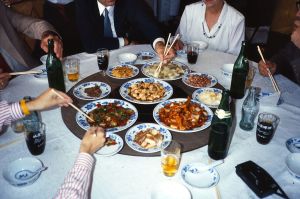 From a logical perspective, you would think that your best referrals from other lawyers would come from within your own firm. However, in my experience, firms often leave internal referrals to chance and good will. Therefore, firms that do not organize for or teach the art of internal referrals have lots of "leakage". Work is sent elsewhere, or is otherwise not captured. Fortunately, such leakage can be prevented. Firms can institutionalize activities that encourage cross-referrals among its lawyers.
There are ways to position a firm for successful internal referrals. Many firms have regularly scheduled departmental meetings, at which lawyers come to understand the nuances of each other's skills and experience. It is an enormous help when, at least quarterly, lawyers from other departments are invited to attend. That way lawyers outside a department can understand exactly what the presenting department, and its individual members, can do. Firms often have capabilities of which many insiders are unaware.
When firm management has not institutionalized this greasing of internal referrals (perhaps seeing it as a frolic and detour), individual lawyers can take matters into their own hands. Lawyers not regularly invited to other department's meetings, can approach department heads for a schedule and ask to attend particular meetings. Also, if there is a written agenda, lawyers can ask to see the agenda to help them decide whether to attend. Lawyers with rainmaking goals can be proactive within their firms as well as on the outside. As attorneys get to know one another's expertise, they may find that the best place to send business they cannot do themselves is to someone within their firm.
One good way to try to obtain business from others within your firm is to ask for a list of firm clients from the firm's business development manager or managing partner. Then see which clients you believe could use the legal services you provide. Those clients may – and probably do – already have a lawyer for these services. You may not know if the lawyer they use with your specialty is already someone within your firm, or if there is an opportunity for you to try to get the business. Ask. The billing or procuring partner will know if that work is already done within your firm. If it is not, ask whether there is a way to present you as a possible boon to the client.
If you have written materials about your skills, or better yet, about your accomplishments, in that arena, ask the relevant partner to either introduce you by e-mail or send the client your materials. (You should be copied or blind copied.) If the work you could do is not currently being done within your firm, but the relevant partner does not want to present you, ask why. You will at least learn something about how you are perceived internally, and may be able to persuade your colleague to reconsider.
On a more general basis, anytime you believe you have done something of note – such as bringing in a new client, engaging in work within a specialty that is new for you (or perhaps for your firm) or having an article or letter to the editor published in a trade paper – spread the word to lawyers within your firm who might be able to tout your work. The more your colleagues know about you and what you can do, the more you will be top-of-mind and sought out for help and expertise within your own firm. Internal networking can be just as fruitful as external networking.
For a Make It Rain® blog about similar external networking skills see "I Didn't Know You Did That."