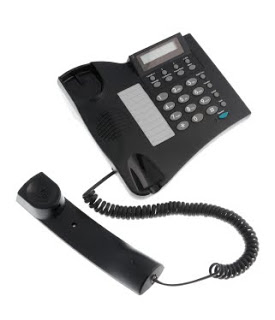 When I visit my podiatrist, he and I often talk about his friends and family, many of whom are lawyers.  Although my podiatrist is a fine doctor, I have no real knowledge about how he compares to others.  I do know that he seems to genuinely care about my health, that when I call I get a return call, that when I need an appointment I get one promptly, and that his staff handles my insurance issues promptly and with care.
Similarly, although he may not be able to evaluate lawyers' technical skills, he is sometimes shocked about how little they understand about client relations.  Last week he shared a doozy of a story.  A friend called him looking for a trademark lawyer.  My podiatrist wanted to help his friend and also help the attorney daughter of another friend.  The daughter is a lawyer at a national firm with a well-known trademark practice.  He passed along her number and gave her a heads up that a potential client would be calling.  The client called.  The call was not returned.  Thinking it might have gotten lost in the rush of an overworked associate's day, my friend called and asked her if she received the call.  "Oh yes, what is his name and number again?"  There was still no return call.  Is that any way to run your career?
It is likely that the firm's rates would have been too high or that the matter was too small.  Still, life goes on and rude is rude.  Sometimes it is also poor career judgment.  If this young lawyer had taken ten minutes, admittedly scarce and precious time for her, to return the call and perhaps reach out to her law school web site or elsewhere to find a lawyer for this potential client, he would probably never forget her.  The podiatrist would at least have known she tried and send future referrals.  Instead he groused to me about her lack of business acumen.  When your father's friends, or others, try to send you business, regardless of whether you can do it, return the call.  Life is not always generous and sowing seeds takes time.
I know a lawyer who as a fifth year associate unexpectedly arrived at a new firm with a division of a Fortune 500 Company.  The client told him, "You may not have been the best lawyer with whom we ever worked, but you return our phone calls."
Be responsive.