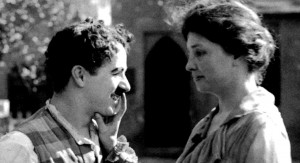 I recently reread Helen Keller's "The Story of My Life," which is enlightening and inspiring to me in my role of helping lawyers and their businesses work more productively and earn more income. In particular, I found Ms. Keller's learning challenges fascinating, for the lessons it offers attorneys in their own learning experiences.
For starters, the most important asset I noticed for Helen was that throughout her life she was surrounded by people who absolutely believed in her: that she could do things that previously seemed out of her reach. These people had faith in her ability to work things out because they saw how determined she was to learn about everything that came into her mind. Despite her handicaps of being both blind and deaf since the age of 19 months, Helen said she remembered understanding "a good deal of what was going on about [her]."
Helen's ability to use words did not begin until the age of seven with her teacher Annie Sullivan, but way before that time, Helen's parents (and eventually siblings) perceived her ability to participate in different aspects of family life — and they encouraged and included her. It was clear to anyone paying attention that Helen was interested in everything around her as she sought to touch, smell, and sense those things that came into her orbit.  In this way, she began to form habits that led to her becoming an integral and active part of her family's life where she was even helpful in collecting eggs, picking fruit, and grinding spices.
So how do practicing lawyers progress with their legal and business skills and how does Helen Keller's experience offer insight into these habits?
In my over thirty-five years of working with lawyers, I have noticed that those lawyers who progress most rapidly are those whose support systems include people who believe in them. It is highly encouraging to a young lawyer to have a more experienced lawyer (even in just a particular subject matter) trust them to perform a task that may seem out of reach – and then have faith that they can, in fact, complete that task.
At a recent holiday party given by a large law firm, I got to hear a mid-level associate give a heartfelt "thank you" to a partner with and for whom she had done much work.  Her greatest thanks was for this person's encouragement of her, as a very junior lawyer, to trust her instincts. The partner saw that this ingénue was smart, had an instinctual ability to move a deal along, knew who to trust and who to be wary of, and on the whole, was almost always right.
In law practice it is essential to have good situational judgment because that is one of the greatest factors affecting how time is spent. Lawyers may need to learn certain technical skills bit by bit but we all have natural talents which thrive when recognized.  Some lawyers are excellent logical thinkers, some possess good verbal or written persuasive abilities, and others can envision compromise or encourage efficient working. But regardless of what skills young lawyers come in the door with, it is always advantageous to have these skills encouraged (and often challenged) by more experienced lawyers so that they can contribute more directly toward helping the enterprise.
Even before she learned how to talk, Helen was able to find wild Guinea Hen eggs. As she was encouraged to learn, so did her other capabilities grow, which led to our best example of what a blind and deaf individual could accomplish in her lifetime. It is from Helen's example that we now can all learn to accept and use encouragement to refine our inherent skills and use them more productively in our work and in our lives.