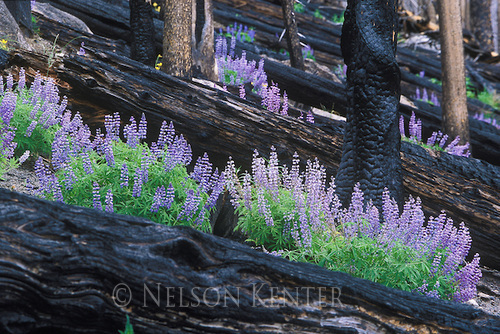 Bringing in business as a lawyer has one general roadmap, but with many variations:
You come to understand a person or an enterprise, usually by reading or asking questions; you determine if you can help that person or enterprise with your legal skills; and if you can be of help, you try to get in front of the person or company to offer your help. The result of this is that sometimes you are given work, sometimes not.
Lawyers can flounder in the first two parts, in determining which clients would make sense for them. However, being turned down after making an attempt at forming a client relationship is what can break lawyers' hearts. From my vantage point, I have seen how things can turn around after these so-called "defeats" so I encourage lawyers to understand that, losing once is not losing forever, and that losses can, in various ways, lead to later success.

I recently spoke with a litigator, whom I did not know well, at a small successful firm with ten to fifteen lawyers. I knew that this person was respected by a wide array of other attorneys, many of whom had sent him work. I will now share his story here because it demonstrates that "pushing on" is crucial to rainmaking success.
This attorney began his legal career as an associate with a national firm. After fifteen years, he had no clients that he considered his own. However, during those years, he had developed excellent relationships with a few of the firm's regular litigation clients. During one extremely successful win, he obtained a summary judgment (upheld on appeal) defending an aviation product liability case where many millions (now it would perhaps amount to billions) of dollars were at stake. He then repeated this success with another, similar, products liability win for a large transportation client. About this time, the lawyer sought a judgeship that he did not obtain. Shortly thereafter, a client for whom he had won handsomely perceived a conflict with its and the lawyer's current firm. This led to his decision to leave the firm.
Interviewing for positions was difficult, as he had no certain clients. The attorney ended up accepting a position with a salary of less than half of what he had previously been making. Within a short time, he received a few good referrals from lawyers at his previous firm. More importantly, a few other attorneys left that firm to open a local office for a different national firm, and from that firm sent him substantially more business.
With all the business coming to him, this lawyer now had the ability to take cases on contingency or negotiated rates and, although done judiciously and seldom, it was a factor in clients' minds.
In an effort to expand his network, the lawyer joined a city-wide networking group, then another business networking organization, and an alumni networking group. A few years later, he formed his own networking group consisting of established professionals of varying types who meet to understand each other's industries as well as their practices regarding rainmaking. He also joined a charitable board to give back to others; this, too, allows him to meet others for potential business.
As a result of his efforts, the lawyer now brings in seventy to eighty new matters a year. At least half of these only have bills amounting to $25,000 or less and while these cases would not have been appreciated, and perhaps not even welcome, at his former national firm, he welcomes this opportunity to help others. Periods during which he has only smaller active cases add to his quality of life in one especially meaningful way. He takes regular vacations, which he previously was not able to do.
Being willing to put himself out there after a non-partnership experience at a large firm and being turned down for a judicial appointment has helped make him who he is today. One could say the variety of losses he has endured has also created a variety of "wins," leading to a multilayered, multifaceted and successful professional experience.