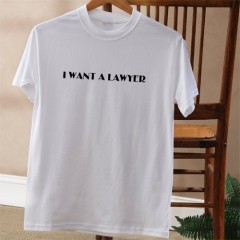 A lawyer asked me where she could go to learn more about the business side of her legal specialty, and possibly meet some potential clients.  There are places where clients teach and lawyers can learn, a lot.  Industry organizations, clubs and trade associations offer valuable opportunities to lawyers.  These organizations are rarely saturated with lawyers and occasionally you can find yourself the only lawyer in the room.
These business forums often welcome lawyers.  Legal questions are frequently in the air.  What may seem obvious to you as a lawyer can be revelatory to someone in the thick of the business world.  As you teach each other without yet having a client-lawyer relationship, trust develops, and where there is trust, a client-lawyer relationship frequently follows.  If nothing else useful happens, you will at least learn more about the business side of your practice area.
Although you will be able to meet business professionals within your field at breakfast and cocktail events, simply joining a business organization will not necessarily get you more knowledge or more clients.  Trust is based upon more than breakfast.  When you volunteer to be on a committee or help organize an event, your energy and good attitude will be noticed and appreciated.  Committee or event work presents an environment in which fellow members can be approached with business questions about their area of expertise.  You can easily ask someone to describe their role within your common industry, learn about their work, and, as importantly, make a contribution and exhibit your own intelligence and expertise.
Because legal questions arise in businesses with great regularity, industry organizations generally welcome lawyers.  Intelligence, caring, involvement (and usually dues) are appreciated.  There is no inherent down-side to going where clients go.  You will at least learn something, and you may have the opportunity to prove your skills and attitude worthy of hire.  Potential clients can become actual clients.  That after all is the goal of business development networking, to prove yourself valuable so that clients will want to hire you.