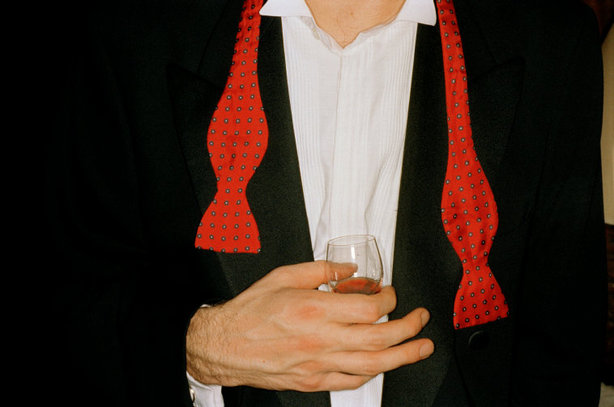 The holiday party season is almost over, and if you are like most lawyers I know, you have been invited to a variety of parties. As this season of entertaining closes, I have found time to reflect on what business parties are about, and what, as professionals, we can contribute to them — and get from them.
Let's start with internal office parties, where all or almost all of the people in attendance work in your office. These parties have the chance of being intimate, warm gatherings of people who feel like family. More often, however, you will spend a few hours in a room full of people you like, but don't love, and with whom it would be inappropriate to discuss the joys and sorrows of your heart. So what do you do at such events? First, do not over-imbibe. If you do, it is hard to put words back in your mouth or pretend actions did not happen. It is appropriate to exchange information that goes beyond normal office talk, including family stories and personal backgrounds, travel plans, and even professional wishes and foibles. Don't be self-deprecating or self-aggrandizing, and have a good time.
Then there are client parties. At those I suggest you listen more than talk. These are relaxed opportunities to learn some personal things that make your clients tick. Are they loyal to their school, partial to their country or region of origin, moved by certain family relations? I once had a client who spent forty minutes at a party telling me why she loved her sister, who was a nurse and helped her through a serious illness. From that moment on, I knew that my client and I could establish intimacy simply by my asking her about her sister. We bonded over our acknowledgement of mortality. It was a door to openness with this client, one I would never have had without that party.
Finally, there are noisy, crowded, sometimes raucous, holiday mixers. If you like such parties, enjoy yourself, again while remaining mostly dignified. These parties may include dancing, and a chance to dance with people across industries and career status bands. They can be simply fun, and are often too noisy to have any real conversations. If you do not like loud mixers, show up and stay for about forty-five minutes. People will remember you were there, and that sometimes matters.
Stay tuned for office Valentine's Day parties – just kidding.